Join us for a day at RHS Tatton Park Flower Show
Our coach trip to RHS Tatton Park Flower Show will this year provide a fantastic day out for horticultural lovers. Read on to find out more or book tickets for our coach trip to RHS Tatton Park Flower Show here.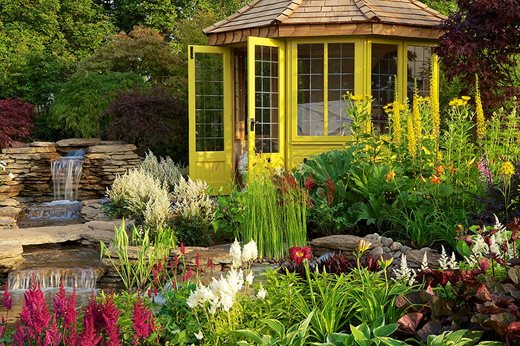 2017 RHS Tatton Park Flower Show Highlights
Bring your family and share the best of inspirational gardening at our spectacular summer flower show.
Gardeners have grown to love this flower show for its relaxed ambiance, original back-to-back small gardens and exciting show gardens. The show indulges a wide cross-section of tastes, budgets and planting preferences.
Whether you're a traditionalist at heart, or express a love of contemporary garden design, there is something for everyone to enjoy at Tatton Park, and all the means at your disposal to achieve your gardening desires at home.
From the latest trends in plants and furniture, to helpful people who can provide guidance on how to grow, train and manage your garden and your horticultural ambitions; this flower show has everything you need – and didn't know you needed – for your garden to flourish.
Bus Stop Boulevard
New for 2017, and of particular interest to bus enthusiasts, is the Bus Stop Boulevard. Here you will find various upcycled bus stops designed and decorated by local communities, as well as a feature piece of a double decker bus!
Expert Talks
Hear from the best, who will be giving tips and tricks on how to grow, train and manage your garden. Don;t miss out on a talk by Monty Don!
The Vineyard
After all the walking around and shopping, why not stop off in The Vineyard – a relaxing space with wine tastings and fascinating insights into viniculture.
The Butterfly Dome
For the first time in 2017, visitors will be able to explore the Flower Show's Butterfly Dome, filled with exotic species from South America and Indonesia.  Children in particular will be fascinated by learning about the life cycle of butterflies – you may even see some merge from their cocoons for the first time.
Book RHS Tatton Park Flower Show tickets
Our sales phone lines is open Monday to Friday, 9:00 – 5:30 and our staff will be happy to answer any questions you have!
Save
Save
Save
Save
Save