Experience the wonders of our Welsh Alpine Tour
Take a journey to the Welsh Alps this August – join us on the 20th August for our Welsh Alpine Tour & Snowdon Mountain Railway.
Your Welsh Mountain Top Adventure begins at Llanberis Station at the foot of the highest mountain in England and Wales. Enjoy an awe inspiring 13 minute virtual journey in the film theatre at Llanberis Station, before climbing aboard to begin your voyage up the mountain.
Your journey will take you past breathtaking scenery such as ancient woodland and cascading waterfalls.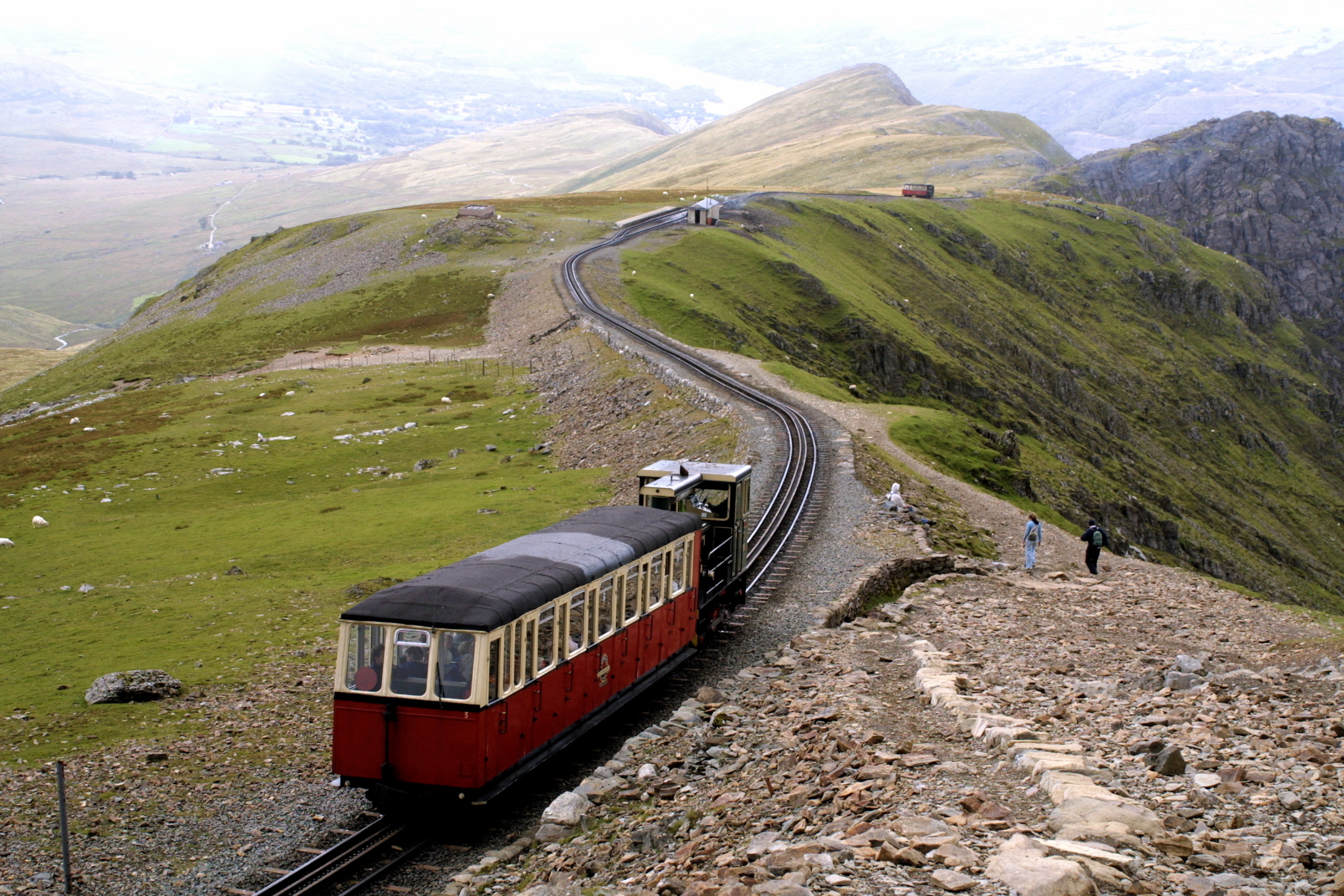 As you move above Hebron, the mountain's first passing point,  you can view the ice scoured valley. At Half Way, the steam trains take on water whilst waiting for trains to pass. At this point the train leaves the gentle, fertile bowl of the green valley below and approaches a dramatic, rock littered, alien landscape that has lain like this for more than 10,000 years.
Hafod Eryri, the new building on the summit of Yr Wyddfa (Snowdon) opened Summer 2009. The new visitor centre is a uniquely designed structure built of granite with large views from the "window on the world" wall of glass which makes up the front of the centre. It acts as a terminus for the Snowdon Mountain Railway providing refreshment facilities, toilets and interpretation of the mountain, its history and ways to enjoy it. Lines of poetry from the former National Poet of Wales, Gwyn Thomas, are also built into the building which will at last provide a suitable structure as the highest building in Wales and England.
For a truly unforgettable experience, book your place on board this day trip to an iconic Welsh landmark.
The journey time is approx. 2 hours 30 minutes which includes 30 mins at the top before your return train ride.
Book online on our Days Trips website, or give us a call on 01928 529 036 today!
*Please Note: Access to the summit is subject to weather conditions
Save