Spooktacular days and nights at Alton Towers Scarefest!
The build up to Alton Towers Scarefest has begun, and this year it promises to offer the most spooktacular Halloween event yet! There's spine-tingling spooks for younger visitors and haunting horrors for thrill-seeking ghost hunters. Alton Towers Scarefest really does have something for everyone!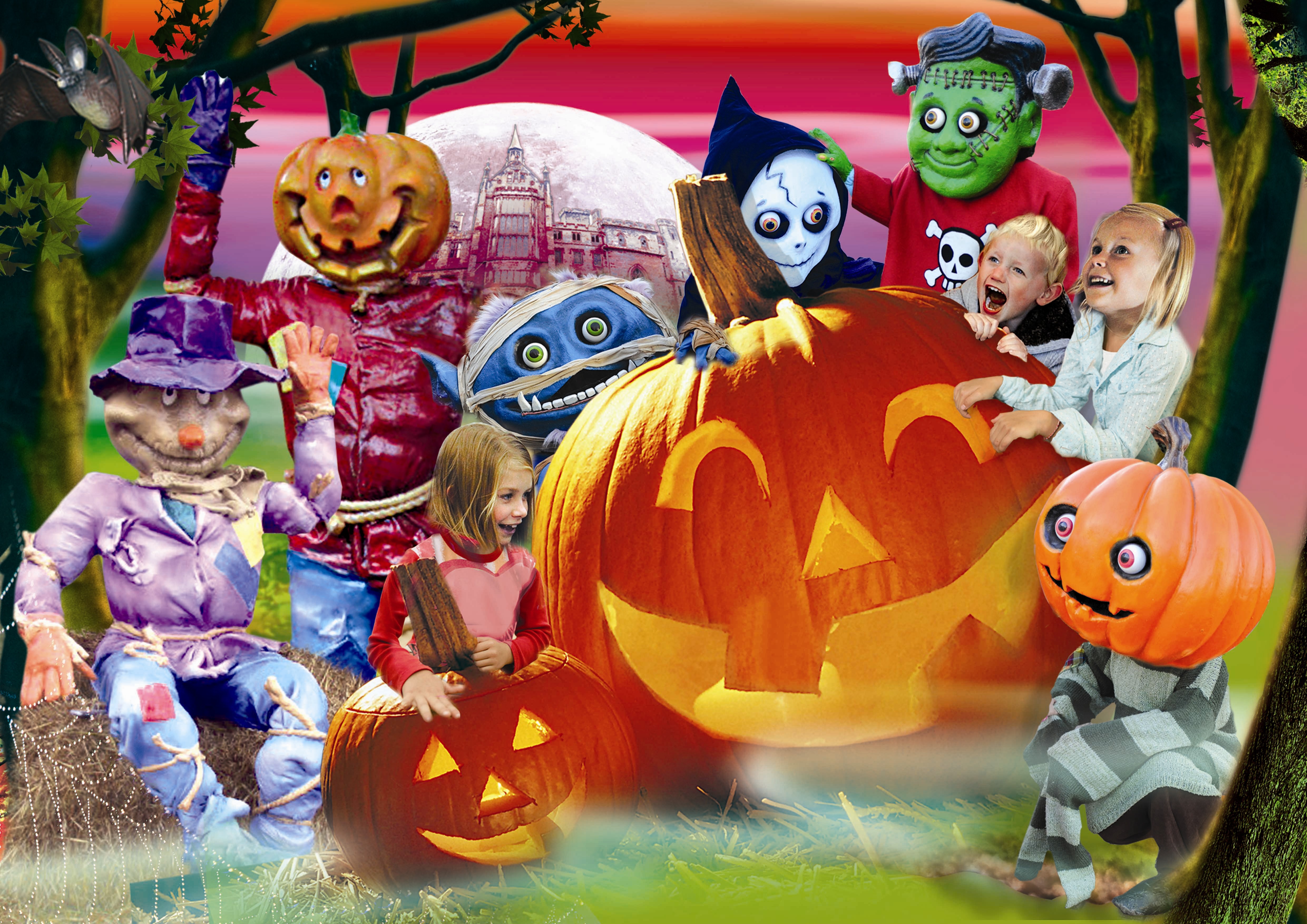 Join us for a whole host of scary surprises, haunted hideouts, plus tricks and treats to tempt the family this Halloween, from Boo scares to full on frights.
Something for all the family at Alton Towers Scarefest!
Alton Towers Scarefest lets everyone get involved with just the right amount of spookiness for all!
Looking for spooktacular family fun?
Children aged 8+ will love the House of Monsters! Join a monster hunting vlogger on his quest to discover the truth about the residents of a spooky disused house. Is it a case of mistaken identity or has he really discovered a group of 21st century ghouls?
Families will also get to enjoy the Scare Stage, featuring Skelvin's Spooky Storytime, Phil & Franklyn's Ghoul School, and Patch's Trick-Or-Treat Party. Fancy dress is more than welcome!
After some Spine-tingling Scares?
This year's Scarefest promises to be the most terrifying to date! The park is open until 9pm, so you can ride in the dark! Look out for the travelling circus of roaming creepy characters…
This year Alton Towers plays host to their 3 multi award winning scare mazes, which have been re-scarified for this year,  and are adding another NEW maze to the line up!
New for 2017 is 'The Welcoming'. The woods surrounding the village of Alton harbour a mysterious group. Whispers around the village say that the group are angered by people abusing the world's natural resources and the rapid advance of technology. Every year the secluded group host a festival to celebrate their own interpretation of Halloween. The group have recently infiltrated the Alton Towers Resort and for the first time are allowing outsiders to celebrate with them. But what part will you ('the outsiders') play in this ritual? Is this really an initiation?
Are you brave enough to experience Alton Towers Scarefest?
Our coach hire is perfect for groups of 10 or more, after all, there's safety in numbers! Get a 
no obligation 

quote online using our Quick Quote form.
Alternatively, if you need advice or would rather book over the phone, call Runcorn:

01928 529 036

 or Manchester: 

0161 223 3103

 to speak to a member of our friendly sales team