Selwyns goes to school!
We're so used to taking school groups of all ages on school trips, but yesterday Selwyns Travel went on a school trip of our own.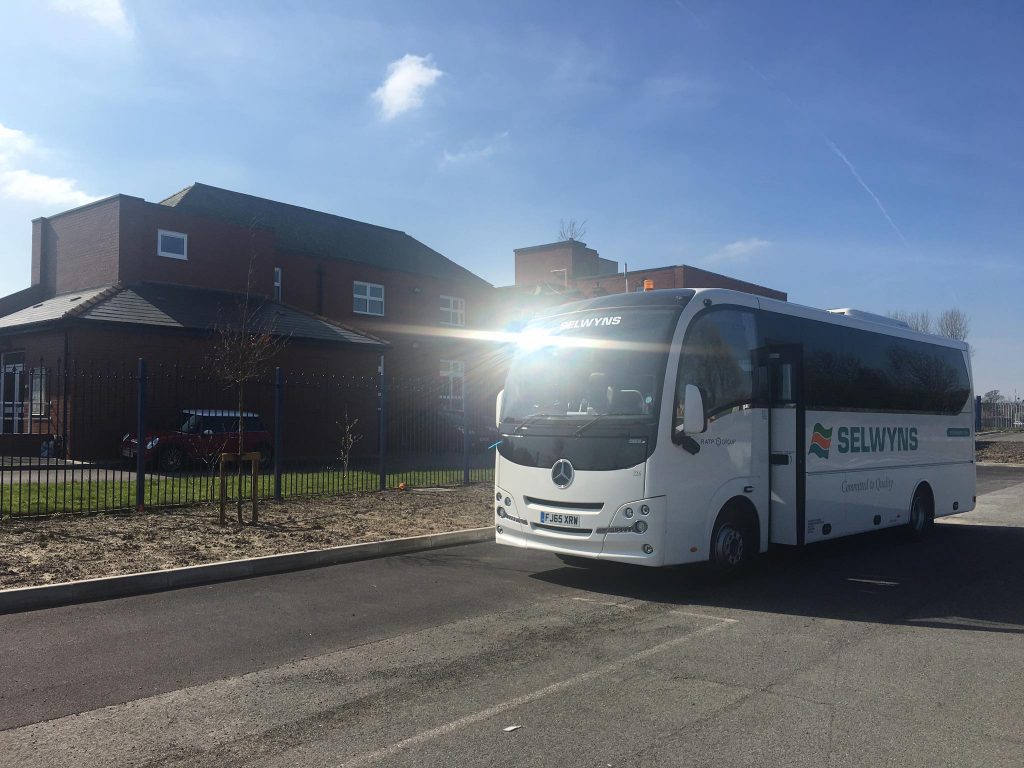 We visited Queens Park Primary School in St Helens to show off one of our coaches to Reception classes, who have been learning all about transport.
A few were amazed how big the coach was – understandable when the tires are taller than you – and we explained that with 29 seats this was one of our smaller coaches!
Some of our coaches have as many as 57 seats, and we've got some double decker buses with 80 seats – that's enough for both reception classes with some room left over!
One everyone had got their seatbelts fastened, we went for a little drive accompanied by a rousing rendition of "The Wheels on the Bus".
Everyone got to have a go in the drivers seat (not while the vehicle was moving though – we like our drivers fully licensed and able to reach the pedals!) and we had a few beautiful performances over the PA system, with everything from Baa Baa Black Sheep to a bit of Little Mix!
I wonder if we have any future Selwyns drivers in class? You never know!
It was an absolute pleasure to visit the kids at Queens Park Primary School, and we hope the children and teachers all had fun – our driver Mark and marketing executive Francesca certainly did!
It's always lovely to see smiling faces on our coaches, and it's exactly what we have been working for since 1968.
Selwyns Travel work alongside schools all over the North West to ensure educational and fun schools trip are arranged and executed according to plan and within budget. Plus as shown today, we'll go the extra mile to make your day a little more special, where we can.
Can we help your school?
For a no obligation quote for your coach hire, fill in our

quote form

online.
Alternatively, if you need advice or would like to speak to us about a school visit, call Runcorn:

01928 529 036

or Manchester: 

0161 223 3103

to speak to a member of our friendly sales team.