Subscribe to our School Bus Text Alerts!
If your child travels on one of our school services, you can take advantage of our school bus text alerts. In the event of any delays or issues with your child's school bus, we will alert you via a text message.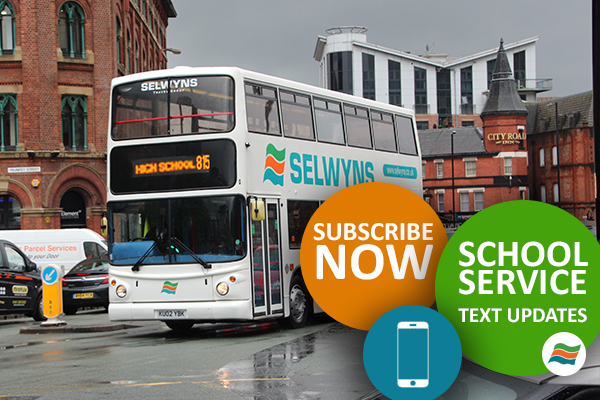 This service is free to use and will give you up to date information about your school bus.
If you'd like to opt in, please email busservices@selwyns.co.uk with your name, mobile number and the school bus you would like alerts for.
The information that you provide is 100% safe and secure, protected by the data protection act and will be in no way used in any other form other than to provide you with information for the service you require.
You can unsubscribe from this service at any time.
For any questions regarding this service, please email us at
busservices@selwyns.co.uk

or give us a call on

0161 223 3103

.

Save

Save