Selwyns Travel, proud sponsors of Beechwood Tidalwave Girls Team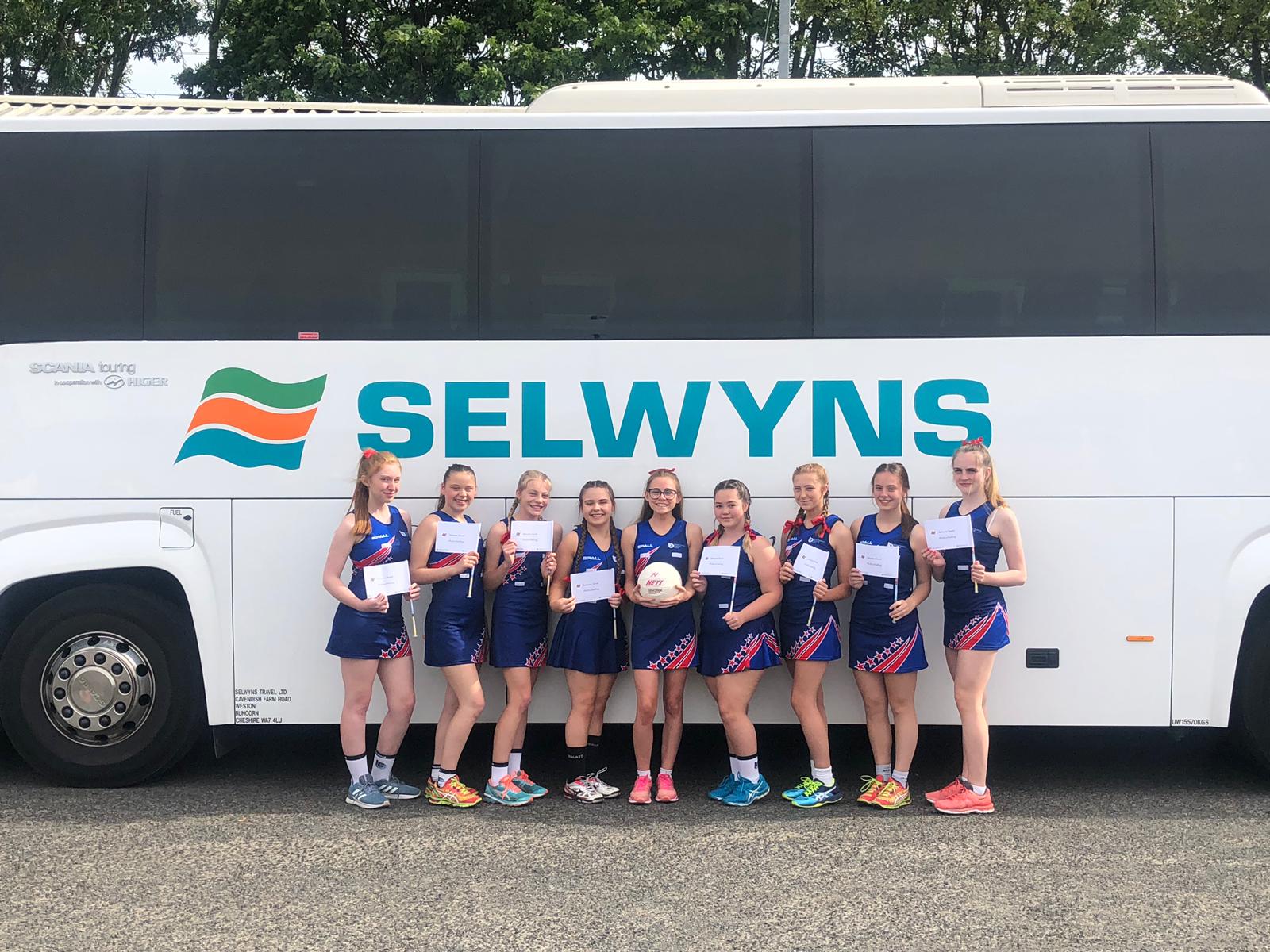 Here at Selwyns Travel we are encouraging and supporting sports team in achieving their goals and gaining more opportunities. By sponsoring the Beechwood Tidalwave dresses, Selwyns are helping the players and their families save money.
The dresses have been produced for their National Condover Tournament which was a  weekend in June. They came second in their age group, winning a trophy and the silver medals.
About the Club and Beechwood Tidalwave Team
Beechwood Netball is an England Netball Silver CAPS (The Club Action Planning Scheme) Club based in Runcorn and it is the only netball club in Halton. Without the involvement of those volunteers who are sustaining the club, it would not be able to offer netball opportunities to more than 140 junior players, as well as a number of adult teams.
Beechwood Tidalwave is formed by a team of 10 girls aged 14-15 years old. They come from all over the Halton area and attend several different high schools. The girls' weekly trainings take place at St Chad's High School in Runcorn.
Beechwood Tidalwave Team plays matches weekly throughout the year in  Warrington Sports For All League, and fortnightly in Cheshire Junior Netball League during the Winter season. They are also compete in an annual national residential tournament. In April 2019 Beechwood Tidalwave were the  Warrington Sports for All Netball year 9/10 Premiership Champions.
Jane Hayes (Volunteer Coach) and Helen Gregory (Volunteer Team Manager) are taking responsibility of the team and they are making sure everything is running smoothly.